102 people were found sleeping rough in Dublin on the night of April 24 and 69 people were in the Homeless Night Cafe on that night.  This means that a minimum number of 171 people were without a bed for the night of April 24th.
This compares to a total of 152 people on the night of the previous count on November 30th (When 91 were sleeping rough & 61 in the night cafe)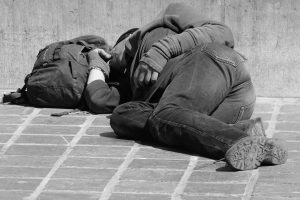 The continuing problem of people sleeping rough is deeply worrying and unacceptable. There is much good work being done to support people but we all know the key to ending this crisis is to provide more homes and also to stop the constant flow of people becoming homeless.
The major reason for this crisis is the failure of previous governments to act to prevent a problem turning into a crisis and now it is an emergency situation.
The last Government did some work to help prevent families and individuals from becoming homeless and others to move on and secure a home. However, the actions were neither sufficient nor fast enough to deal with the problems, and in some areas, such as Rent Supplement, they actually helped transform the housing crisis into a homeless emergency. We must make sure these mistakes are not repeated. We need more action not more words. The next Government has to commit to a coherent set of actions required to achieve this urgently.
A programme to tackle the housing and homeless crisis should be at the heart of any new Government, and we have previously issued a five point plan setting out the key elements which should inform such a programme. These demands include calling for a cast iron commitment to end family homelessness with a firm target date to achieve this and also a commitment to build 40,000 social homes over the next 5 years.
http://barkaie.org/wp-content/uploads/2012/04/BARKA_logo-300x94.jpg
0
0
Redaktor
http://barkaie.org/wp-content/uploads/2012/04/BARKA_logo-300x94.jpg
Redaktor
2016-05-11 15:08:12
2016-05-11 15:08:12
Over 171 people sleep rough in Dublin