Przedstawicielka Barki IE wzięła udział w szkoleniu "Senat Polonii Europy", w Warszawie. Jest to projekt skierowany do działaczy polonijnych. Łącznie uczestniczyło w nim 25 aktywistów z 7 krajów: Irlandii, Litwy, Łotwy, Grecji, Finlandii, Malty i Armenii.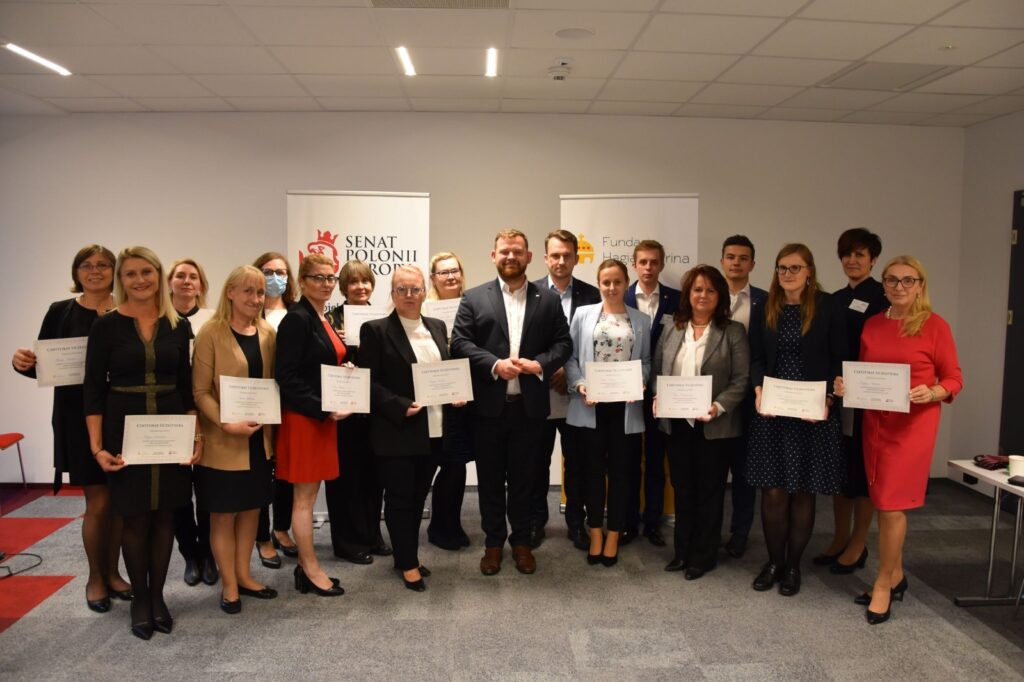 Projekt rozpoczął się 21.09, uroczystą inauguracją w Muzeum Uniwersytetu Warszawskiego,
"Senat Polonii Europy" to 10-dniowy interdyscyplinarny projekt edukacyjno–integracyjny, którego organizatorem była fundacja "Hagia Marina".
Uczestnicy między innymi wzięli udział w profesjonalnych szkoleniach z pisania projektów (Erasmus) oraz pozyskiwania funduszy, a także z obsługi mediów społecznościowych oraz odbyli serię wizyt studyjnych: seminariów i spotkań z lokalnymi działaczami oraz przedstawicielami NGO-sów. W programie nie zabrakło także licznych spotkań z osobami tworzącymi polską politykę zagraniczną i polonijną – m. in wiceministrem spraw zagranicznych, z przedstawicielem Ministerstwa Kultury, Dziedzictwa Narodowego i Sportu (przedstawienie Programu Ministra i możliwości pozyskiwania środków z ministerstwa) oraz panelu dyskusyjnego z dziennikarzami.
Wśród zaproszonych prelegentów i panelistów byli między innymi: geopolityk dr Leszek Sykulski, ambasador Tomasz Orłowski, dyrektor "Teraz Polska" Michał Lipiński, wicemarszałek Województwa Podlaskiego. A ponadto posłowie, senatorowie, ministrowie, samorządowcy, prezesi instytucji centralnych oraz liderzy z Polski działający na rzecz promocji Polski za granicą.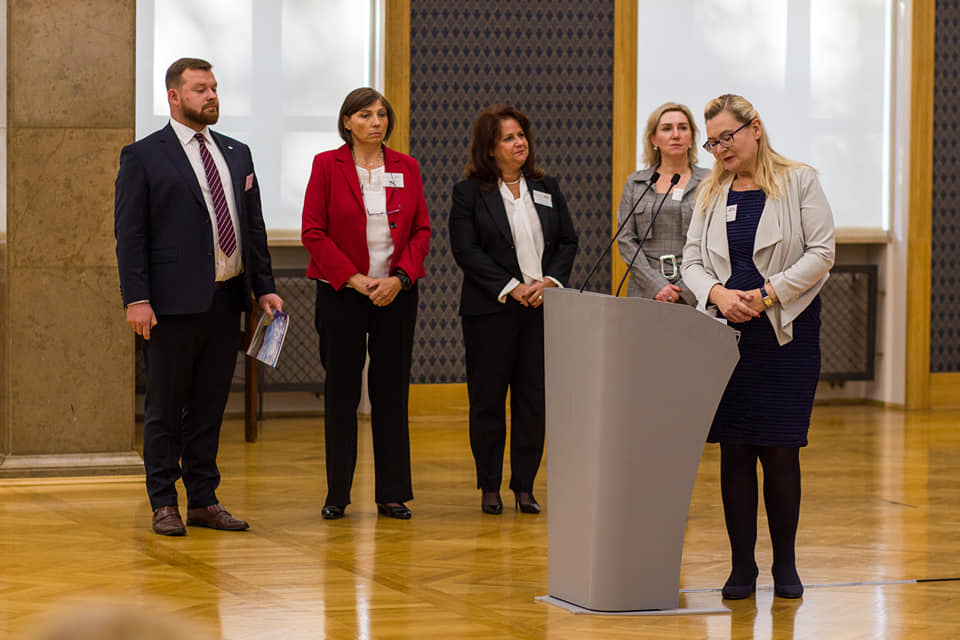 Poza tym uczestnicy odbyli wizyty studyjne w Drohiczynie i Białymstoku, gdzie poznali historię, zrealizowane projekty, a także plany rozwoju regionu.
W programie nie zabrakło zwiedzania lokalnych atrakcji: Muzeum Motocykli i Muzeum Kajaków oraz wizyty na Górze Zamkowej i podziwiania panoramy Bugu.
Podsumowanie projektu zostało zaprezentowane w Kancelarii Prezesa Rady Ministrów w Warszawie.
Representant of Barka IE took part in a training "European Polish Diaspora Senate" (21.09-01.10). An official inauguration took place at the University of Warsaw.
25 participants from 7 countries: Ireland, Lithuania, Latvia, Greece, Malta, Finland and Armenia visited Polish government buildings and met representatives, professionals and panellists, from journalists to ambassadors, ministers and deputies.
Participants also took a study visit in Bialystok and Drohiczyn.
http://barkaie.org/wp-content/uploads/2021/10/szk1.jpeg
1066
1600
Aneta Kubas
http://barkaie.org/wp-content/uploads/2012/04/BARKA_logo-300x94.jpg
Aneta Kubas
2021-10-06 08:09:03
2021-10-20 10:39:38
Barka IE na szkoleniu "Senat Polonii Europy"